The Zero99 is born from the experience of forty years by a team of entrepreneurs and technicians who are specialized in design and construction of traditional and electric vehicles.
The knowledge of industry has made possible to achieve a quadricycle comfortable, convenient and secure, caring about every detail, with the result of painstaking studies and experiments that give the vehicle a high degree of reliability.
The oval shape (designed) aluminium Dome allows you to easily enter and exit from the vehicle, to have enough space to sit ensuring high comfort and wide visibility.
Comfort is not an option!
The convenience of Zero99 is due also to the innovative suspension system (patented) which makes it extremely comfortable on any type of road surface.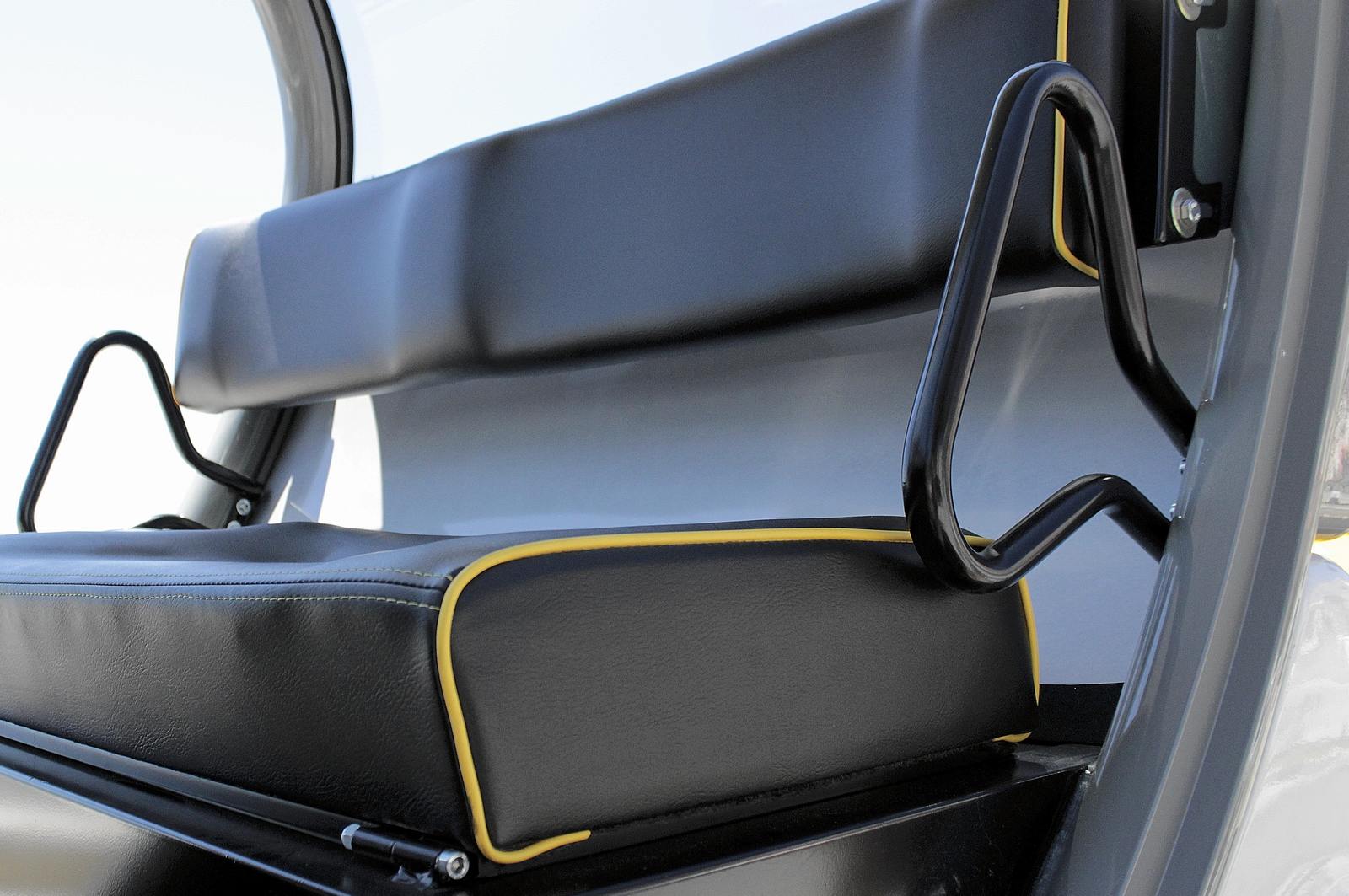 Inside the cabin there is a large storage compartment under the seat, easy to stow the bag, shopping bag, etc.
The Zero99 is a fully electric quadricycle, this asset minimize the maintenance needed on the vehicle. It's provided the installation of lead-acid batteries or lithium batteries; the batteries are recharged in 6/8 hours using the normal electric socket (with a consumption of €1). For lithium batteries are available chargers that significantly reduce charging times (2/4 hours are enough).
The full charge is enough to ride a range of about 60 km *.

MODELS:
SMALL: 105CM MEDIUM: 115CM LARGE: 125CM